Illinois State Archaeological Society
Summer 2021 Newsletter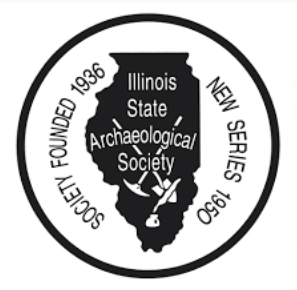 We are making a valiant effort to Grow our Society. If you know anyone that would be interested in Joining, Please Have them contact Fred Schlick
Article Regarding The Sale of Dickson Mounds by Ray Fraser
A word from the ISAS President Mr. Jeff Hipskind
Updated information for the new ISAS Editor Included
Huge Personal Found Wadlow Blade in Adams County Illinois
Be sure to see the flyers in this Newsletter for Upcoming Artifact Shows Such As Starved Rock, The Collinsville Show, and the Yorkville Show
ISAS Annual Meeting Letter
Pre Show Report for Collinsville by Terry Stumpf
The Sale of Dickson Mounds
In a letter handwritten to Judge Claude U. Stone on September 24, 1943, Don Dickson of the Dickson Mounds Museum was following up on a previous discussion he had with Stone regarding the possibility of Stone's interaction with the State of Illinois regarding the State's purchase of the mounds, museum and the 19 1/2 acres of property where they were located in Fulton County. In the War years, the museum and Don were suffering severe financial hardships due to a lack of attendance. In Don's words "With the further curtailment of travel (due to World War 2), it is not possible for me to stay on here. I dislike to lock up our place and leave, for fear that something will happen to it. It is really too much investment to leave without protection". "I think I see why the State is hesitant in spending more in Fulton County this year. I wonder whether they would consider making some arrangement now to take it over, without publicity, with the understanding that it would be finally made a part of the State Park System in 1943? This way they could either make some small payment, or leave me with some income so I could care for ti until that time."
In an impassioned letter to the Illinois State Post War Planning Commission dated August 28, 1944, Claude Stone writes: "Allow me humbly to submit data about Dickson Mounds near Lewistown, Illinois. When the lights go on again all over the world and the people of Illinois are able to return to the normal, peaceful way of life, it should be possible for them to avail themselves of every means of education and enlightened recreation. When this time comes, the Dickson Mounds should become by purchase a part of the educational and recreational equipment of the State of Illinois. The State of Illinois should preserve for future generations some of the typical mounds and the remnants of the arts and crafts of the vanished people who chose this area as their home in prehistoric times. Many of our rivers and towns and even the State itself bear Indian names. Nearly every farm or even acre of ground in the State has felt their footsteps and bears evidence of their handiwork. Their occupation is part of the history of the State. Preservation by the State of the Dickson Mounds would be a fitting memorial to these first Illinoisans".
By December 8, 1944, some progress had been made regarding the possibility of the transaction. Oscar Nelson, Executive Secretary of the Illinois Post-War Planning Commission agreed to talk about the proposal and asked Stone to meet with him the next time he was in Chicago.
The sale was finally consummated on November 16,1945 shortly after the end of the war. According to a deed filed in Fulton County Court, the amount paid was 42,500.00 which included a part of the Payne collection housed at the museum. The news was announced by Claude Stone's Peoria Morning Star newspaper on November 23, 1945. Don Dickson remained part of the museum's staff until his passing in 1964. As for Judge Stone, his involvement proved critical to the survival of this site as we know it today. His efforts cannot be overstated. (Left: Claude Stone Right Don Dickson)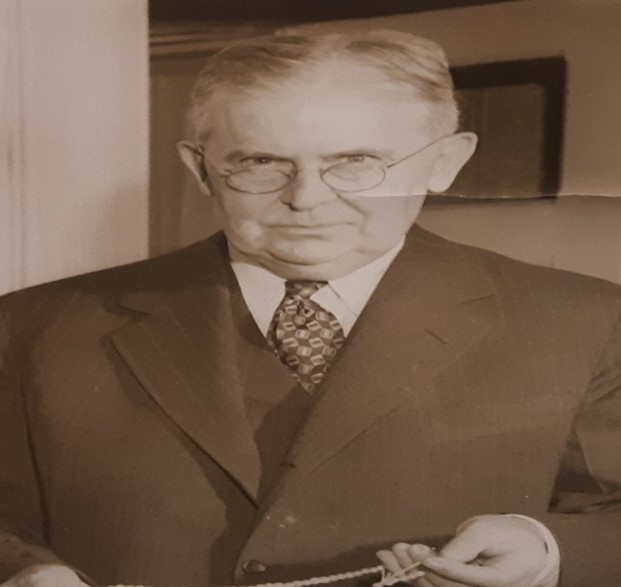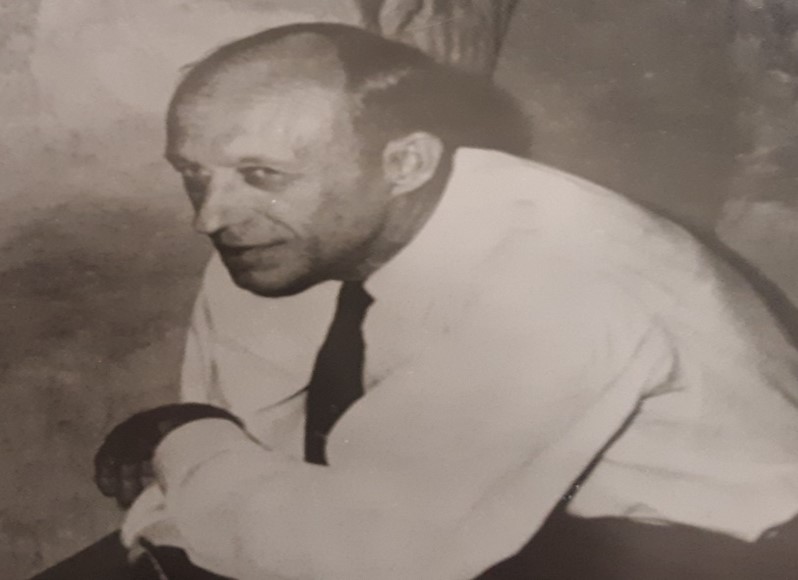 Presidents Points – July 2021
As I sit here and jot down my thoughts, I've still had a tough time coming to terms with the oft-used phrase "the new normal." Its' been hard to imagine that we've been struggling to deal with the COVID-19 pandemic for over a year, and we seem to be getting to a placed called "the new normal." However, it seems like to me this is what we should call "normal." Restrictions are being lifted, and your calendars are surely being populated with the social events that ceased to exist just over one year ago. I'm happy to see that the calendar for the ISAS is no different, and we seem to be getting back to "normal."
It's amazing to think that we're already half way through another year and the ISAS hasn't been able to host a sponsored show yet. However, there is great news on the horizon, and the back half of the year will be loaded with our favorite shows. The biggest news that we have all been anticipating; it appears we are on pace to hold our annual Collinsville Show again this year. Terry has been in frequent communication with the Gateway Center along with diligently working on invites for the show. All signs point to a great show happening at a slightly modified date. To that end, if you have feedback on the September date, we'd love to hear your thoughts. Please reach out to Terry or an ISAS Officer to voice your feedback.
On a more personal note, I'm embarking on my closing months as an ISAS officer. While this is a bittersweet thought for me, I believe it's coming at the right time. My two young girls are getting older, and I'm enjoying spending as much time with them as possible. I'm even looking forward to getting out for a surface hunting adventure with them as well. I want to personally thank all of my fellow officers, members, and volunteers that have made my time as President enjoyable. Without your help and dedication, none of what we enjoy as members is possible.
As for what's in store for the ISAS, I'm excited to announce that Nick Gatses has accepted the role as Editor of the ISAS replacing Joel Bowling. I want to thank Joel for his time and dedication as the previous Editor. Additionally, we have a great group of officer nominees to take over after the next election. I am confident whomever is elected will do a tremendous job carrying on the mission of the ISAS and serving our members. The election of new officers will be held at our annual meeting held at the Collinsville show. The formal meeting announcement and agenda can be found later in the newsletter.
Kind Regards,
Jeff Hipskind
ISAS President
Collinsville 2021 by Show Host Terry Stumpf
Everyone is invited to attend the 34th annual Collinsville, Illinois Prehistoric Artifact Show to be held September 24th through the 26th 2021 at the Gateway Center Located #1 Gateway Drive in Collinsville, Illinois. Near the intersection of highways 70 and 159.
Friday exhibitor setup will begin at 1pm with public attendance 3pm-7pm. Saturday setup 7am with the public attendance 8am- 5pm. Sunday setup 7:30am with the public attendance 8am to 2pm. Daily admission is $5. A three day pass will be available Friday for $12. Kids 12 and under are free. Setup and display is by invitation only.
Only Minutes away from the world famous Cahokia Mounds Historic Site, this area offers numerous accommodations and attractions for the entire family. For information about The Gateway Center and surrounding area, please visit www.gatewaycenter.com
If you have any questions, interest in becoming a participant, or would like to help out with the show, please contact me at 217-942-6083.
As always, all your old friends will be at Collinsville and maybe even a few new ones. Polish your frames and perfect your displays my friends. It's Showtime!
See you in September,
Terry
Personal Find Corner
Earlier this Spring, A young man by the name of Mike Johnson Was out Scouting Areas for Morels on his property in Adams County. He came up to a sand ridge to find an 8 ¾" Wadlow Blade. At first he really didn't know what he had found other than a huge blade, so he took it to some local collectors to find out it was in fact a Wadlow. Mike was not a serious collector, but quickly acquired an appreciation for artifacts. Truly a huge piece of flint and a once in a lifetime find. (Wadlow Pictured Below)

About the Editor
The society has recently appointed myself the new editor of the Newsletter. My name Is Nick Gatses and I am grateful to be part of such a Fantastic and Historical Society. We have many assets and brilliant minds in this group that have made it into what it is. I hope to be of encouragement to others to join ISAS. I grew up In Lemont Illinois on the border of Cook and Will Counties and started collecting local flint years back. I was fortunate to have had the opportunity to own the Collection of the Late Mrs Margo Hupe of Peotone Illinois. Through Mrs Hupes Research and personal finds, I was driven into a new understanding, appreciation, and passion for the hobby. She was a major figure of that area of will county and she was the President of the Peotone Historical Society. When Im not obsessing over artifacts, I am usually taking care of my Restaurant, or hanging out with my two little girls. I want this society to be something they can be involved in one day. I am humbled by the opportunity.
Illinois State Archeological Society
Annual Meeting
September 24, 2021
RE: Agenda
4:00 p.m. Call meeting to order by President Jeff Hipskind
4:05 p.m. Old business & Secretary to Present Minutes from Previous Meeting
Minutes correction / approval
4:15 p.m. Secretary/ Treasurer Report: Fred Schlick
4:30 p.m. President & Vice President's Reports
Website cost review (Tristen)
DeWulf site excavation volunteer opportunity (Jeff)
4:35 p.m. New Business & Motions
Quincy, Illinois show – Formal Approval to Sponsor
Membership Drive – new ideas for promoting?
Future Grant Considerations
2021 Election of Officers (All active ISAS members are eligible to vote)
Nominees presented by the nominating committee:

Tristen Arnold (President)

Larry Johnson (Vice President)

Jeff Becker (2nd Vice President)

Fred Schlick (Secretary/Treasurer, 2nd term)
4:50 p.m. Floor is open to discussion by ISAS Officers and members only.
Open discussion & motions on any topic relevant to the ISAS.
5:00 p.m. Adjourn meeting by President Jeff Hipskind